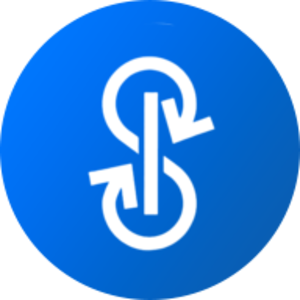 yearn.finance Preis Vorhersage | Prognose für YFI
Inhaltsverzeichnis:
Warum fühlen wir uns bei nicht gut yearn.finance
Preis verfall
In den letzten Wochen yearn.finance's Preis hat sich im Verhältnis zum Markt schlecht entwickelt. Diese schlechte Performance spiegelt sich leicht in den täglichen Preisbewegungen wider, die unsere Ranking-Algorithmen stark beeinflussen. Wir empfehlen Ihnen derzeit nicht, diese Münze zu kaufen. Wenn Sie jedoch nach einer detaillierten Due Diligence an dieses Projekt glauben, ist dies möglicherweise der beste Zeitpunkt, um eine langfristige Position aufzubauen.
Was ist yearn.finance? YFI Fundamental Grundlegende Analyse
Yearn Finance is a suite of products in Decentralized Finance (DeFi) that provides lending aggregation, yield generation, and insurance on the Ethereum blockchain. The protocol is maintained by various independent developers and is governed by YFI holders.Core Products:Vaults:Capital pools that automatically generate yield based on opportunities present in the market. Vaults benefit users by socializing gas costs, automating the yield generation and rebalancing process, and automatically shifting capital as opportunities arise.Earn:The first Yearn product was a lending aggregator. Funds are shifted between dYdX, AAVE, and Compound automatically as interest rates change between these protocols. Users can deposit to these lending aggregator smart contracts via the Earn page.Zap:A tool that enables users to swap into and out of (known as "Zapping") several liquidity pools available on Curve.Finance. These pools benefit from the lending aggregators discussed above, as well as earning users trading fees by partcipating as Liquidity Providers (LPs) on Curve.Fi. Currently users can use five stablecoins (BUSD, DAI, USDC, USDT, TUSD) and "Zap" into one of two pools (y.curve.fi or busd.curve.f) on Curve. Alternatively, users can "Zap" out of these two Curve pools and into one of the five base stablecoins.Cover:Insurance that enables users to obtain coverage against financial loss for various smart contracts and/or protcols on the Ethereum blockchain. Cover is underwritten by Nexus Mutual.Governance:The Yearn ecosystem is controlled by YFI token holders who submit and vote on off-chain proposals that govern the ecosystem. Proposals that generate a majority support (>50% of the vote) are implemented by a 9 member multi-signature wallet. Changes must be signed by 6 out of the 9 wallet signers in order to be implemented. The members of the multi-signature wallet were voted in by YFI holders and are subject to change from future governance votes.
Zukünftige Preisvorhersage
| Datum | Price | Preisbewegung |
| --- | --- | --- |
| 27. Jul 2021 | €32479.7144 | Neutral |
| August, 2021 | € 38,422 | Steigender Preis |
| September, 2021 | € 34,490 | Steigender Preis |
| Oktober, 2021 | € 40,904 | Steigender Preis |
| Januar, 2022 | € 32,191 | Fallender Preis |
| Juli, 2022 | € 62,118 | Steigender Preis |
YFI FAQ zur Preisprognose:
| Fragen | Antworten |
| --- | --- |
| Wird diese Münze heute steigen? | Ja. yearn.finance wird heute steigen. Es ist bereits höher als der Eröffnungspreis. Das ist ein tolles Zeichen! |
| Was wird in Zukunft der höchste Preis von sein yearn.finance (YFI)? | Unsere Analyse zeigt ein mögliches Allzeithoch von €62117.6782 |
| yearn.finance (YFI) Preis wird in Zukunft steigen? | Ja. Wir glauben yearn.finance (YFI) wird in Zukunft exponentiell ansteigen. Bis zu €62117.6782 |
| Wird die Investition einen Gewinn oder Verlust erzielen yearn.finance (YFI) ? | yearn.finance wird in den nächsten 1 Jahren eine rentable Investition sein, wenn Sie hodl. |
| Was wird der zukünftig höchste Preis von sein yearn.finance (YFI)? | €62117.6782 |
| Wird es in Zukunft eine Abwärtsbewegung der geben yearn.finance (YFI)? | Steigender Preis |
| Was wird am Ende des Jahres der Preis von sein 1 yearn.finance? | Unsere Jahresendprognose ist 1 YFI = €62117.6782 |
| Wo kaufe ich yearn.finance? | Gute Frage. kaufen YFI → |
Historische Preisdaten
Achten Sie genau auf die täglichen Volumenschwankungen. Schlechte Lautstärke wie YFI ist ein verzögerter Hinweis auf kurzfristige Baisse.
| Datum | Price | Volume |
| --- | --- | --- |
| 14. März 2021 | €31379.46 | €76,284 |
| 13. März 2021 | €30086.86 | €12,226,681 |
| 12. März 2021 | €31610.97 | €10,243,976 |
| 11. März 2021 | €31756.53 | €11,048,666 |
| 10. März 2021 | €32778.73 | €31,259,536 |
| 9. März 2021 | €33571.28 | €23,217,827 |
| 8. März 2021 | €32752.79 | €58,059,185 |
| 7. März 2021 | €28554.49 | €30,794,824 |
| 6. März 2021 | €26820.93 | €10,815,584 |
| 5. März 2021 | €27087.94 | €6,489,592 |
| 4. März 2021 | €28055.06 | €9,213,150 |
| 3. März 2021 | €27549.13 | €10,385,141 |
| 2. März 2021 | €28901.01 | €12,515,018 |
| 1. März 2021 | €25446.21 | €14,975,926 |
| 28. Februar 2021 | €26152.28 | €14,063,355 |
| 27. Februar 2021 | €25869.12 | €9,886,086 |
| 26. Februar 2021 | €26119.3 | €11,156,833 |
| 25. Februar 2021 | €27830 | €9,729,701 |
| 24. Februar 2021 | €27522.03 | €20,037,875 |
| 23. Februar 2021 | €32279.7 | €36,864,657 |
| 22. Februar 2021 | €35580.06 | €37,584,542 |
| 21. Februar 2021 | €35038.71 | €28,235,267 |
| 20. Februar 2021 | €36854.72 | €53,531,086 |
| 19. Februar 2021 | €36718.33 | €38,818,712 |
| 18. Februar 2021 | €36387.2 | €29,443,697 |
| 17. Februar 2021 | €35519.01 | €37,343,823 |
| 16. Februar 2021 | €33315.94 | €49,076,970 |
| 15. Februar 2021 | €35870.8 | €56,148,347 |
| 14. Februar 2021 | €39047.79 | €48,821,239 |
| 13. Februar 2021 | €38890.86 | €69,562,857 |
Hinterlasse einen Kommentar
Suche nach einer anderen Münze
Ähnliche Kryptowährungen
Ähnliche Kryptowährungen Preis Vorhersage