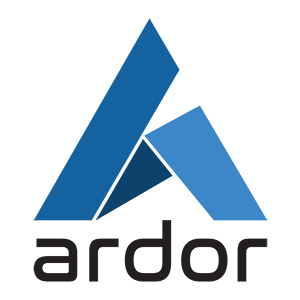 Ardor Price Prediction | Forecast for ARDR
Table of Contents:
Is Ardor price bullish?
Up Only
Our coin price forecasting algorithm indicates bullishness on the ARDR/USD pair. This means it will do well in the near to long term. This page will offer an in-depth look on short-term and mid to long-term price predictions/possible price movements for Ardor, using ranking algorithms that are based on Historical price data.
What is Ardor? Fundamental Analysis
Ardor is a multichain blockchain platform with a unique parent-child chain architecture. The security of the whole network is provided by the parent Ardor chain while the interoperable child chains have all the rich functionality. This elegant design and access to hybrid user permissioning capabilities are the key to the flexibility necessary for a variety of use cases and opens the door towards mainstream adoption of blockchain technology. Not only that - Ardor is created with scalability in mind and solves many existing industry problems such as blockchain bloat, single token dependency, and the need for easily customizable-yet-compatible blockchain solutions.Where did Ardor come from? Ardor is being developed by Jelurida Swiss SA, founded in 2016. The company started upgrading Nxt blockchain system and created Ardor to provide a platform for facilitated and accelerated transactions. The platform obtained a good reputation among users, analysts, investors, and experts. Ardor's mission is to form a universal, user-friendly, and easy crypto platform facilitating different concepts implementation. Jelurida worked on creating ways to allow each third-party developer to make his own projects. The platform's authors presented a smart contract technology that is completely different from Ethereum although some parallels are made between them.What are the advantages of Ardor?All child chains have their own native tokens, used as a unit of value and forpaying transaction fees, and a variety of ready to use features;Scalability is achieved by pruning of the unnecessary child chain data once theyare included in the permissionless Ardor parent chain, preventing the "bloat" ofthe network;All child chains are connected and share the same source code, ensuringecosystem interoperability that allows child chain token trading to one another ina fully decentralized way and transactions on one child chain to access data orentities on another.
Future price prediction
| Date | Price | Possible movement |
| --- | --- | --- |
| Apr 20, 2021 | $0.6666 | Neutral |
| May, 2021 | $ 0.6777 USD | Upside |
| June, 2021 | $ 0.7835 USD | Upside |
| July, 2021 | $ 0.8214 USD | Upside |
| October, 2021 | $ 0.8405 USD | Upside |
| April, 2022 | $ 0.8576 USD | Upside |
ARDR Crypto Price Forecast: Frequently Asked Questions
| Question | Answer |
| --- | --- |
| Will Ardor rise today? | Our data indicates Ardor will rise today. It's already higher than it's opening price. That's a great sign |
| What will be the highest price of Ardor (ARDR) in future? | Our analysis shows a possible all time high of $0.8576 USD |
| Will Ardor (ARDR) price increase in future? | Our prognosis shows Ardor (ARDR) will increase exponentially in future, attaining a possible coin price of $0.8576 USD |
| Will an Investment in Ardor (ARDR) be profitable or make a loss? | Ardor will be a profitable investment in the next 1 year, giving hodlers a good return. |
| What will be the highest price of Ardor (ARDR) in future? | $0.8576 USD |
| Will the price of Ardor (ARDR) move downward in future? | Up only |
| At the end of the year, what will be the price of 1 Ardor? | Our algorithms indicates an end of year price of 1 ARDR = $0.8576 USD. |
| What is the Ardor price prediction for 2025? | By the year 2025, the price of one ARDR could be as high as $4.2882 USD |
| Ardor price prediction for 2030? | Too hard to predict. The crypto market changes rapidly. Hence, s lot can change between now and 2030. |
| Where do I buy Ardor? | We painstakingly listed out some great options for you. Purchase ARDR coin here → |
Historical Price Data (USD)
Pay close attention to daily volume flutuations. Rising volume like Ardor has is a great indication it will do well in the short term.
| Date | Price | Volume |
| --- | --- | --- |
| April 11, 2021 | $0.5357 | $7,176,294 |
| April 10, 2021 | $0.4985 | $1,720,892 |
| April 9, 2021 | $0.3403 | $541,552 |
| April 8, 2021 | $0.3025 | $177,816 |
| April 7, 2021 | $0.3549 | $150,172 |
| April 6, 2021 | $0.3752 | $179,363 |
| April 5, 2021 | $0.4184 | $145,394 |
| April 4, 2021 | $0.3596 | $226,284 |
| April 3, 2021 | $0.4066 | $138,926 |
| April 2, 2021 | $0.4034 | $149,254 |
| April 1, 2021 | $0.3829 | $149,592 |
| March 31, 2021 | $0.3996 | $191,687 |
| March 30, 2021 | $0.3533 | $414,302 |
| March 29, 2021 | $0.3104 | $267,987 |
| March 28, 2021 | $0.2905 | $172,647 |
| March 27, 2021 | $0.266 | $155,015 |
| March 26, 2021 | $0.2468 | $121,313 |
| March 25, 2021 | $0.2597 | $111,075 |
| March 24, 2021 | $0.2937 | $117,807 |
| March 23, 2021 | $0.2809 | $157,537 |
| March 22, 2021 | $0.2783 | $143,449 |
| March 21, 2021 | $0.269 | $124,593 |
| March 20, 2021 | $0.2751 | $110,588 |
| March 19, 2021 | $0.2682 | $27,976 |
| March 18, 2021 | $0.2643 | $42,264 |
| March 17, 2021 | $0.2474 | $58,994 |
| March 16, 2021 | $0.2423 | $25,932 |
| March 15, 2021 | $0.2559 | $21,027 |
| March 14, 2021 | $0.2325 | $60,066 |
| March 13, 2021 | $0.2227 | $49,105 |
Search for another Cryptocurrency
See Our Forecasts for Similar Coins